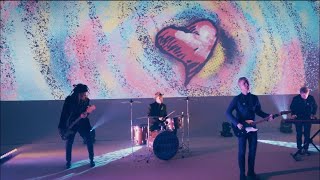 So Much Love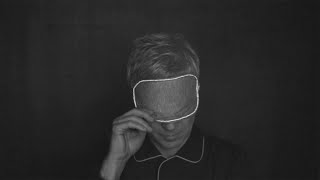 Looking For You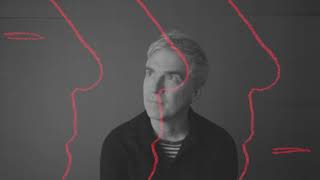 Something I Should Do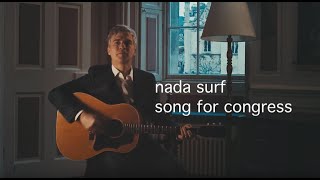 Song For Congress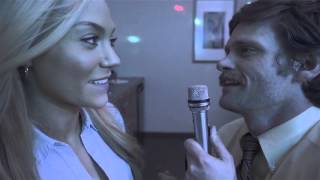 Cold To See Clear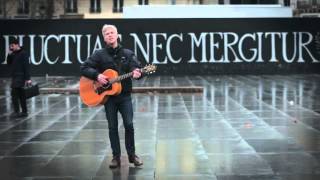 Rushing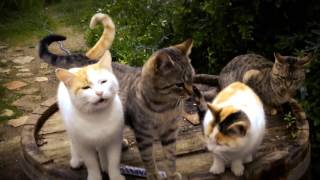 Meow Meow Lullaby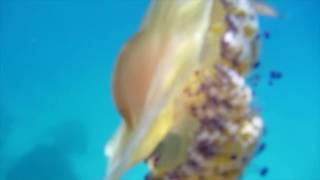 Where Is My Mind?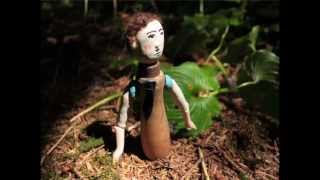 Jules and Jim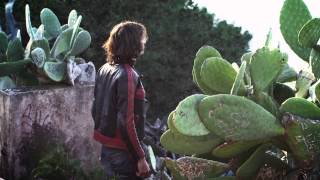 Waiting For Something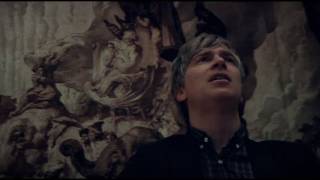 When I Was Young (Acoustic)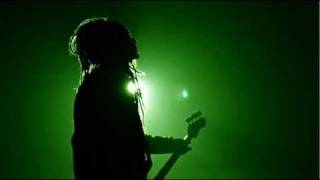 Electrocution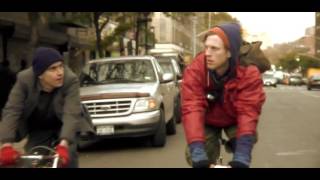 Whose Authority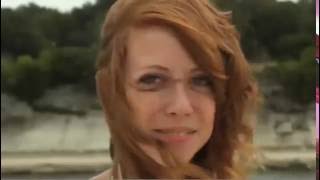 Weightless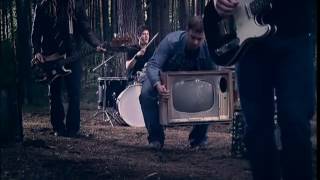 Always Love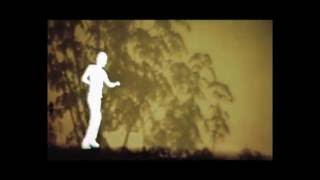 Blankest Year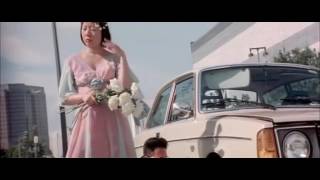 Inside of Love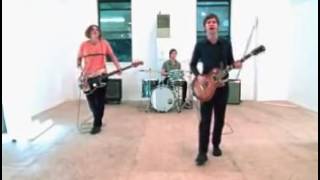 Firecracker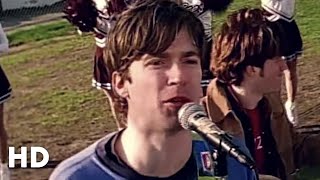 Popular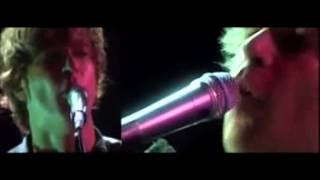 The Way You Wear Your Head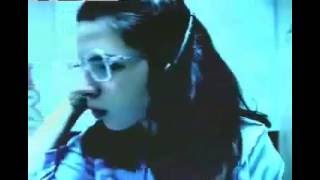 Treehouse
So Much Love

"it's a song that celebrates good will between people. sometimes it can be hard to remember that it's there. but it's all around us. small things add up. a little tolerance and acceptance can be built on. we're good at love and being kind. it comes naturally to us, but so do other things. you just have to keep looking for the right way to lean, it's worth everything." Matthew

Video by Michael Arthur, Bernie DeChant and Lauren Balthrop

Cinematography by Bernie DeChant
Edited by Lauren Balthrop
Direction and animation by Michael Arthur

Color Grading: Peter McCabe at petermccabepictures.com

Lighting by Dominic Chang and Villain

Shot at Villain in Williamsburg, Brooklyn (special thanks to Mike Nelson and Chris Newmyer)

Thanks to Maria Cataldo

Looking For You

The new track from the Nada Surf album 'Never Not Together' available February 7, 2020.

Filmed by Matthew Caws, Ira Elliot, Daniel Lorca, Louie Lino Animated and edited by by Jonny Sanders. Moon photo by Pam Hute. Extra footage shot by Zulfiya Wilde.

Something I Should Do

The first track from the new Nada Surf album 'Never Not Together' available February 7, 2020. Animated and edited by Jonny Sanders.

Song For Congress

Video directed by Martin Hedman

Vocals and guitar by Matthew Caws, recorded at home
Arrangement, cello, horns, trumpets, tympani by Phillip Peterson
Violins by Victoria Parker
Recorded by Phillip Peterson at House of Breaking Glass, Seattle, Washington
Piano, mixing and mastering by Louie Lino at Resonate, Austin, Texas


Written by Caws/Lorca/Elliot
Songs as Pets (BMI) / Karmacode (ASCAP)

Cold To See Clear

The official video for Nada Surf's "Cold To See Clear" from their album 'You Know Who You Are'. Available on Barsuk Records (US/Canada) and City Slang (Europe) on March 4, 2016.

Produced and Directed by Spencer Gentz
www.spencergentz.com

Rushing

The official video for Nada Surf's "Rushing" from their album 'You Know Who You Are'. Available on Barsuk Records (US/Canada) and City Slang (Europe) on March 4, 2016.

Written and Directed By Emilie & Sarah Barbault www.emiliesarahbarbault.com

Produced by Jean-François Moussié & Jean-Nicolas Risler - FastProd www.fastprod.fr

With Angelica Sarre & Vincent Paquot & Matthew Caws

DP : Newine Behi
Editing : Clémence Garin
Coloring : Gregory Arvanitis

1st AD : Franck Filippelli
Hair & Make Up : Aude Rodet

Intro Sound Design : Jean-Nicolas Risler

Special Thanks to La Coupole: Arnaud Gravat and Marie Lise Rallière - Special Thanks to Armand Barbault and Tootsie Guar

Meow Meow Lullaby

enjoy alone or with your young ones!

see song origin below. also, we would like to state that we like cats and dogs equally

a few years ago we were asked to contribute to a compilation called "for the kids too!" put out by nettwerk records to benefit the lili claire foundation, an organization that helps improve the lives of children (and their families) living with neurogenetic birth conditions.

the song could be a cover or an original. i'd always wanted to do a version of "inchworm," which i remembered from the hans christian andersen film, so proposed that. daniel suggested i write something. insisted is more like it, haha. well, i did have a sort of lullaby-ish guitar melody lying around that i'd never known quite what to do with...

as a kid i loved the moment when mister rogers would announce that the trolley was going to the land of make believe. the cool low piano would start, the trolley's bell would ring and suddenly we were somewhere far away. i liked the transistion more than anything that happened in the land of make believe, with one exception: henrietta pussycat saying "meow meow" before, and sometimes after, every sentence. that had always stuck with me (which made me enjoy the "meow" cop scene in super troopers even more, look it up if you don't know it).

i thought about that and began meowing along to the song, wrote a few words about a kitten too small for his mittens, and voila, kid tune! we've played it live a few times, which is a weird fit for a (ahem) serious rock and roll band, but getting a whole audience to purr is pretty great. it's also the soundtrack of a (probably obscure) nintendo game. but we've never put it out until now. give it a shot tonight if your kiddos can't fall asleep!

An idea by: Lena Schindlbauer & Daniel Lorca
Created by: Violetta D'Agata
Starring: Nina, Sir.Philip, Lolita, Tigger, Blackie, Miss Flea, Seymour, Tsunami
Special Canine Appearance by: Strummer & Jones
Footage by: Charlie Collis, Daniel Lorca, Violetta D'Agata
Produced by: BlackatFilms & Daniel Lorc

Where Is My Mind?

Our friend Kevin Moseley created a beautiful video for our cover of the Pixies "Where is My Mind?"

Jules and Jim

The music video for the song Jules and Jim was filmed over the span of several months on location in Arch Cape, Oregon and inside a historic house in Providence, Rhode Island. It gently alludes to the classic French New Wave film of the same name. The video brings you into the dreamlike world of three characters who are both intertwined and isolated and into three different worlds which are also intertwined and yet isolated. The different perspectives of both the three characters and the three worlds seek to evoke the ever changing feelings and roller coaster ride that comes from being a rational being crazy in love - desire, jealousy, security, ecstasy, sadness, beauty and the like, and yet to be able to see clearly outside ones own feelings. The sets are either actual outdoor settings or were composed from organic materials and found objects. The characters were made from found objects, wire, and Sculpey.

The film was directed, animated and edited by Rachel Chaiya Blumberg. This is her second music video. In addition to film making she is also a painter and a musician.

Waiting For Something

Produced by Daniel Lorca with RedRazorFilms & Angeles Ferragut
Director: Violetta D'Agata
Cinematography: Andrew Ravani
From the album, 'The Stars Are Indifferent To Astronomy,'

"Waiting For Something" is a personal journey through interlocking time in the lives of several interconnected characters - all of whom share in the mystique and beauty of their Spanish island, Ibiza.

Some journeys help us find who we are, some help us discover who we wish we were, and others help us define our relationships. These various journeys are explored in parallel through the video director's personal interpretation of the song, the band's casual island performances and an ephemeral visual absorption of Ibiza's intimate wintertime identity. The journey of five characters at different times in their lives weave through the personal performances of Nada Surf around Ibiza - passing through some of the most beautiful and little known places around the island.

"Waiting For Something" is an attempt to step out of time and experience the delicate beauty of existence without the pressures of modernity.

About the Locations:

Na Xamena:
The Na Xemena Heliport was constructed in 1981 to bring royal, famous and anonymous clients who would then be shuttled to the 5-star Hotel Hacienda through the woods, without having to go through the airport. It has since fallen into disrepair.

Cap Es Falco:
You'll find Cap D'es Falco tucked away at the end of a long and bumpy dirt track in the protected national park of Ses Salines. Being hard-to-find makes the journey to the home of eternal sunsets and breathtaking atmosphere even more worthwhile.

Roundabout E-10:
The roundabout is representative of the eternal cycle of life - with Nada Surf stranded in the middle.

Centenary OAK:
The Centenary Oak is a force of nature rising and spreading from the fertile ground of Ibiza - hidden in the north of the island where only a select few know of its whereabouts. It invites children and the imaginatively adventurous to climb its branches and share in its mystery.

When I Was Young (Acoustic)

This solo/acoustic version of 'When I Was Young' was shot at the Musee Carnavalet in Paris for the website Le Hiboo.

Electrocution

Directed by Eli Stonberg

Whose Authority

Directed by Jonathan Krisel

Weightless

Directed by Richard Card and Austin Trotter. We had a contest where people made videos for this song and sent them in. It was so hard to choose! There were so many good ones!!

Always Love

This was shot in a television graveyard in the forest outside vilnius in lithuania. The forest had been the site of some executions during the war and the idea of the art installation was to re-purpose the forest and erase the memory. There are literally thousands of TV's there, it's an incredible sight.

Inside of Love

When we'd just started working on let go, we had an opportunity to make a low-budget video with a talented aspiring director who was a friend of a friend, but we had to move fast, i.e. have something ready to go in three days. Inside of love was one of the songs that needed quite a bit more work in the arrangement department, but we thought that should be the one to make a video for. We finished the recording in the nick of time.

Firecracker

Our friend John Kelsey directed this. He was the art director on High/Low. We got in contact with him because he'd done the covers of both gone Glimmering by Chavez and La Mia Vita Violenta by Blonde Redhead, two of our favorite albums at the time (and still).

Popular

Directed by Jesse Peretz. This was shot in the very early morning in Bayonne, New Jersey. Daniel has cotton stuffed in his mouth to give himself a bigger, more cop-like jaw. Ira's yelling obscenities. I got to keep the suit!

The Way You Wear Your Head

This was shot in a warehouse outside london on a really hot day. We had to play the song dozens of times. This was a great period for us. Let Go was being received really well and we were taken by surprise.

Treehouse

I'd loved enjoyed the film welcome to the dollhouse, so meeting Heather Matarazzo was exciting. We never thought this was a single, but we went along with the idea.