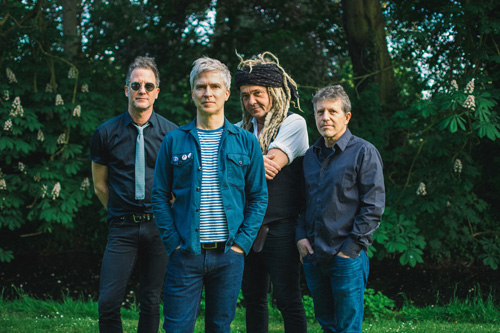 We're excited to announce the release of the "Just Wait" music film. Directed by Mark Pellington, the piece is interspersed with philosophical meditations written by Peter Caws and read by him and Matthew.
It is an optimistic, philosophical film, hinting at themes of endurance and memory, patience and perspective.
Also, we're announcing the release of a digital, deluxe version of "Never Not Together" on November 13th. It includes three brand new songs, an orchestral version of "Looking For You" and acoustic, Spanish and French versions of "So Much Love." You can pre-save the album today and listen to the new song "Stories Going 'Round"
here
.
Bonus Track Listing:
So Much Love – Acoustic
Between the Wars
Stories Going 'Round
Under the Linden Tree
Looking for You – Orchestral
Tanto Amor (So Much Love)
Tant d'Amour (So Much Love)
Photo credit: Jess Lomas