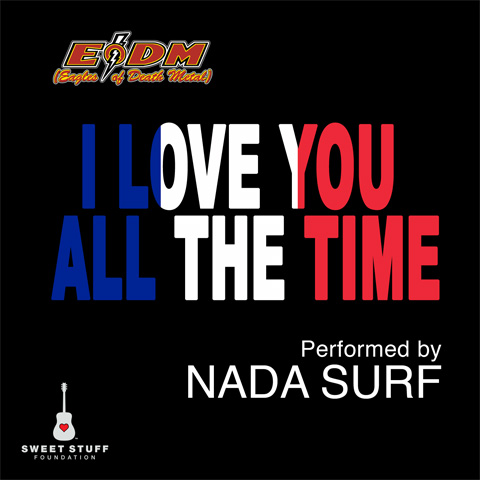 we're honored to be a part of Eagle of Death Metal's 'Play It Forward' campaign (www.playitforwardeodm.com), helping to raise money for The Sweet Stuff Foundation that will benefit victims of the horrific terrorist attacks in paris.
You can listen to and buy our cover of "I Love You All the Time" here:
Main Site: www.playitforwardeodm.com
iTunes: http://apple.co/1ZRUT6u
Amazon: http://amzn.to/1OAj5BM
Spotify (Playlist): http://spoti.fi/1PaJ4kV
We also wanted to thank the people who very generously donated their time to help us with the recording:
howard elliot-handclaps
geoff sanoff recorded vocals & mixed at renegade studios
drums recorded by chris schultz at WaveLab recording studio
mastered by chris athens and dave huffman at chris athens masters. austin tx, u.s.a.
Love and light,
nada surf